The showcase is the area in a store where you show the products that are priority to be sold or that you want to highlight.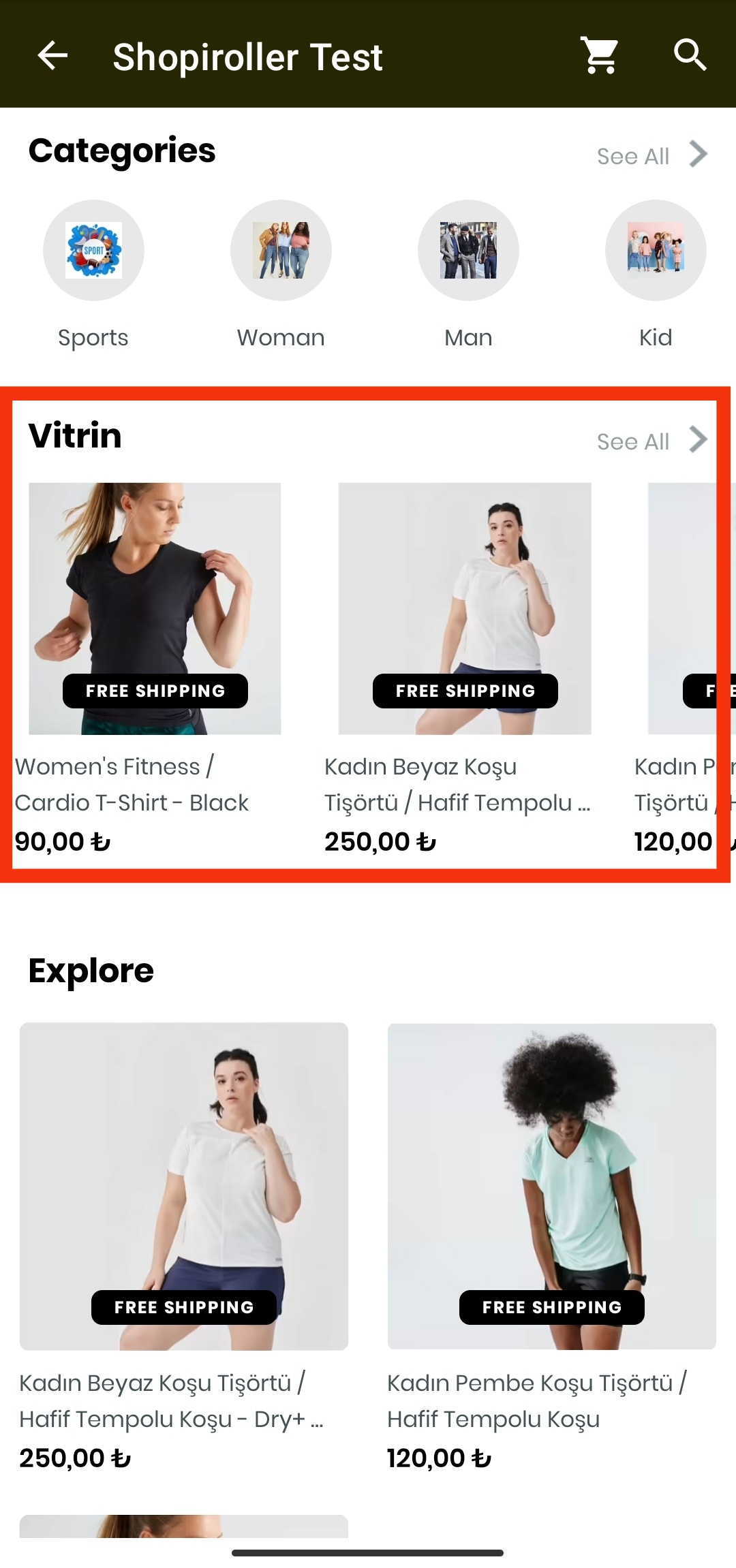 If you want to highlight some of the products in your store and show them in the showcase, it will be enough to follow the steps below 🙂
1) Click on Showcase under the Catalog tab on the left side of your Shopiroller panel.
2) Click the Add New Showcase button at the top right of the screen.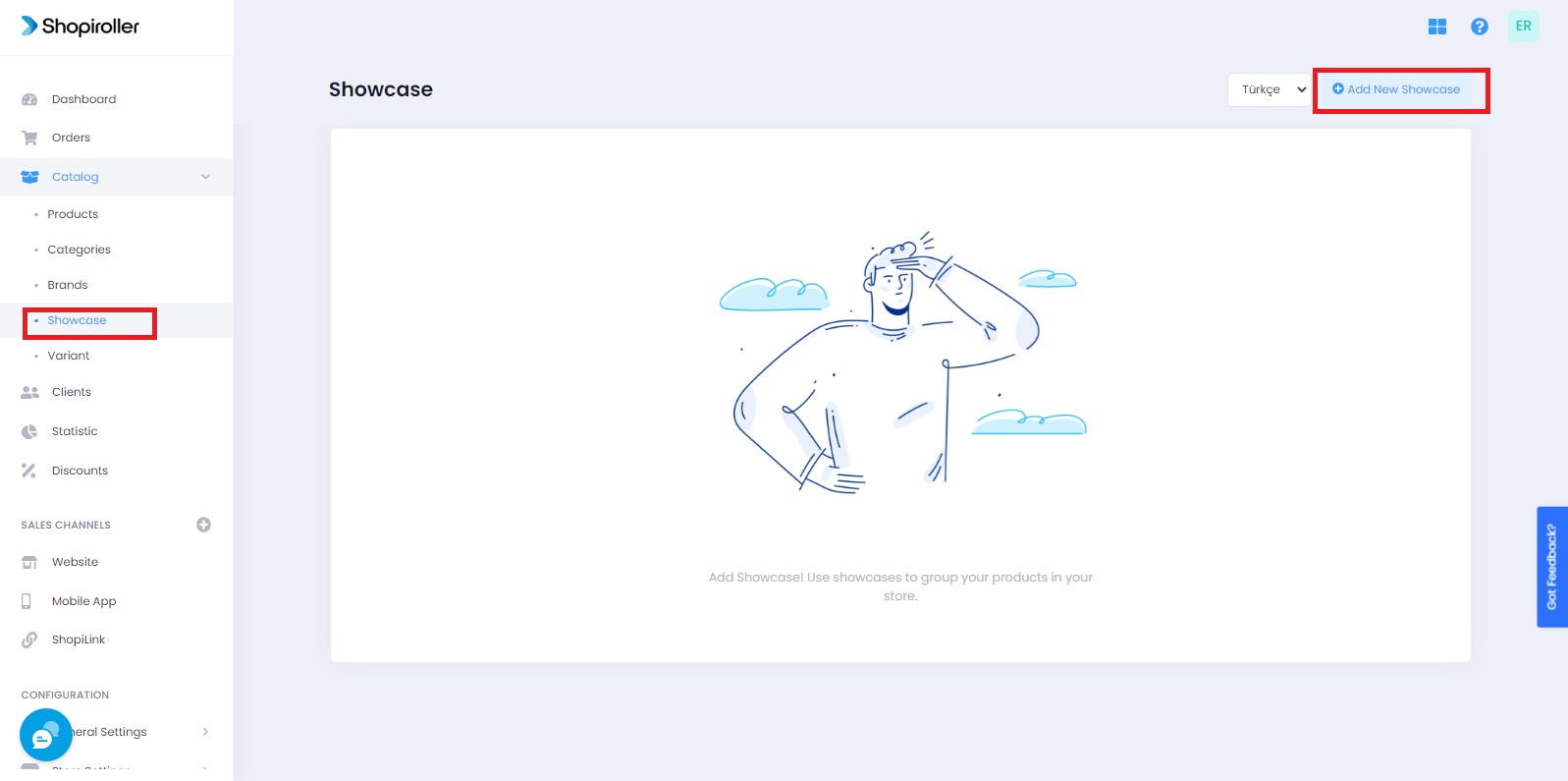 3) After entering the showcase name, click Add Product.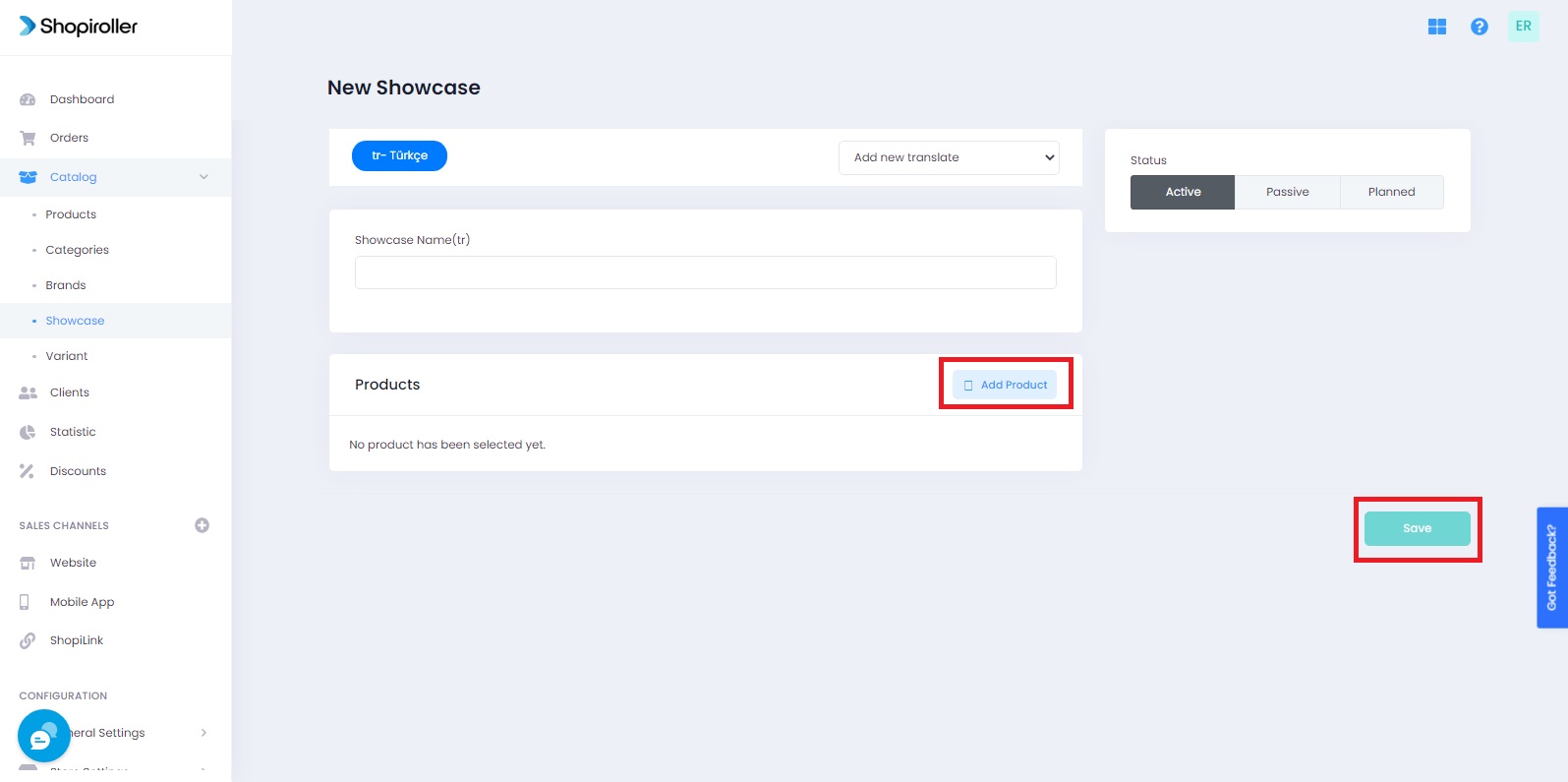 4) Select the products you want to be displayed in the showcase and click the Add Selected Products button. After this process, the previous screen will appear. Click on the Save button there.
5) Now your showcase and your products to be displayed in the showcase are ready 🙂