You put your products on sale, and now your customers have started to buy your products. You can learn how to manage your customers and orders by following the steps below.
1) You can track and manage your Last Customers and Recent Orders while on the Dashboard screen.

2) But if you want to see all customers, click on Clients from the menu on the left of the screen. A list of all your customers will appear. Here, you can sort your customers as you wish or search for a specific customer from the search field. If you want to access the customer's detailed information, click on the Client Details button on the far right of the customer's name.

3) On the screen that comes up, you can access your customer's information and see their orders. If you have an order that you want to review, you can view the details of that order by clicking the Order Detail button on the far right of that order.

4) Click on Orders from the left menu to see all orders. A list of all orders will appear. In this field, you can sort, search and filter the orders. Click on the Order Detail button on the far right of the order you want to review or change the order status.

5) On the Order Detail screen, you can see and manage all the information about this order.
If you want the customer to be aware of the changes made in the order status, you must select the "Notify the user of changes by email" section. So they can receive a notification via email.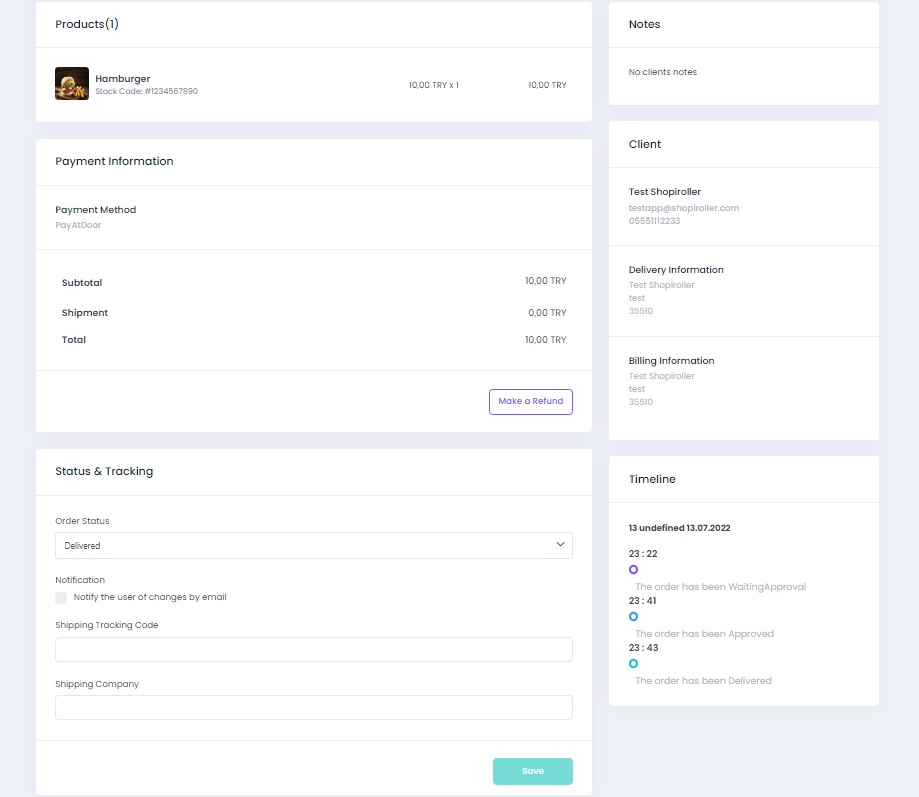 6) You can change the current status of this order from the Status and Tracking section on the Order Detail screen.
Do not forget to click on the Save button here.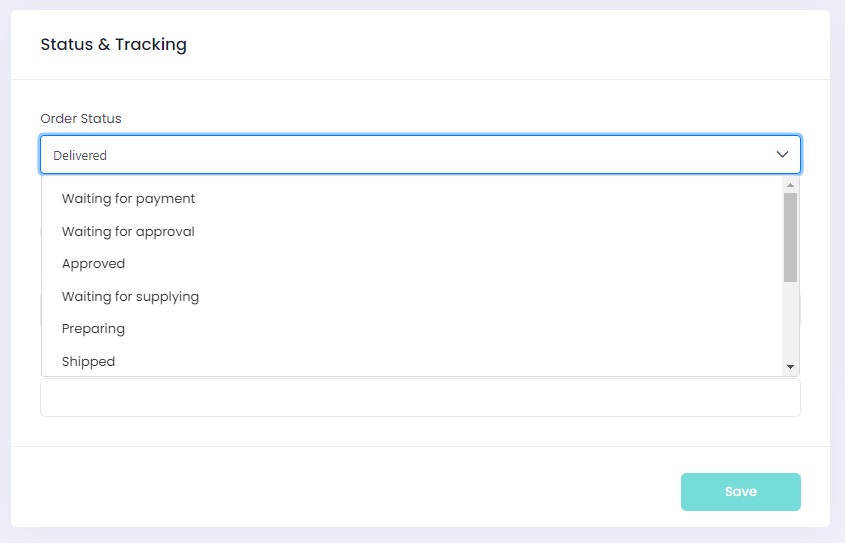 If you have any problems while managing your orders and Customers, please send your problem to [email protected] with screenshots, and our Technical Support team will assist you as soon as possible.