You first need to create your online store to start selling your products. Following the steps below, you can easily create your online store and start your Shopiroller journey.
1) Go to https://www.shopiroller.com/en/ and click the Get Started Free button.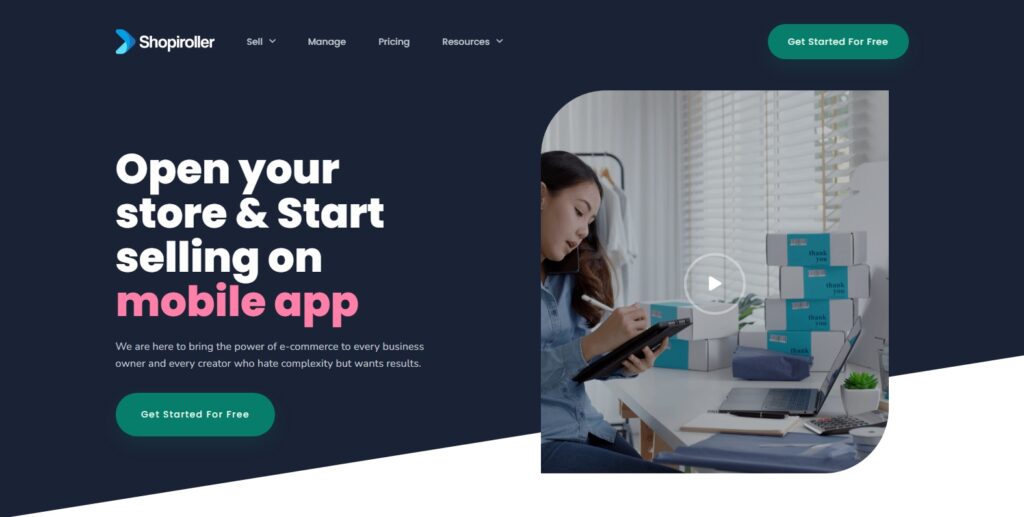 2) If you have not created a user account before, click Create an Account on the login screen.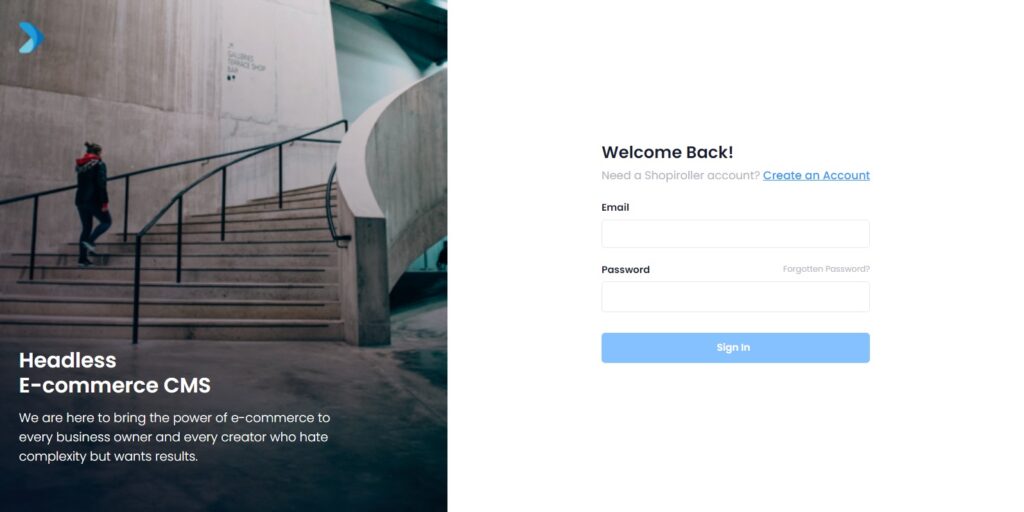 3) Write down your name and surname in the Fullname field, fill in the other information, and click the Create New Account button.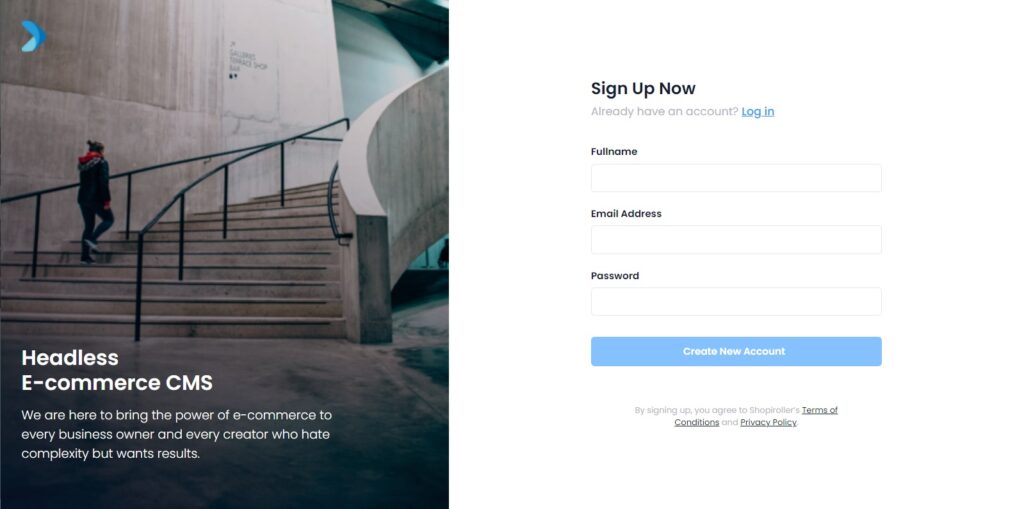 4) You will be notified that your registration was successful after registration. You do not need to take any action on this screen. It will take you to the login screen in a few seconds.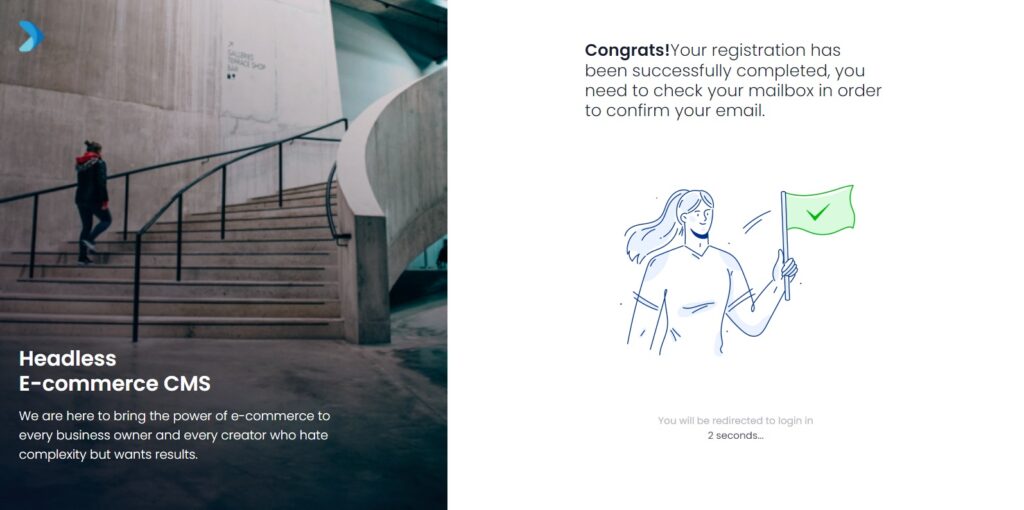 5) A confirmation e-mail is sent to your e-mail address when you register. If you do not enter your e-mail address and confirm it, you will encounter an error like the one below.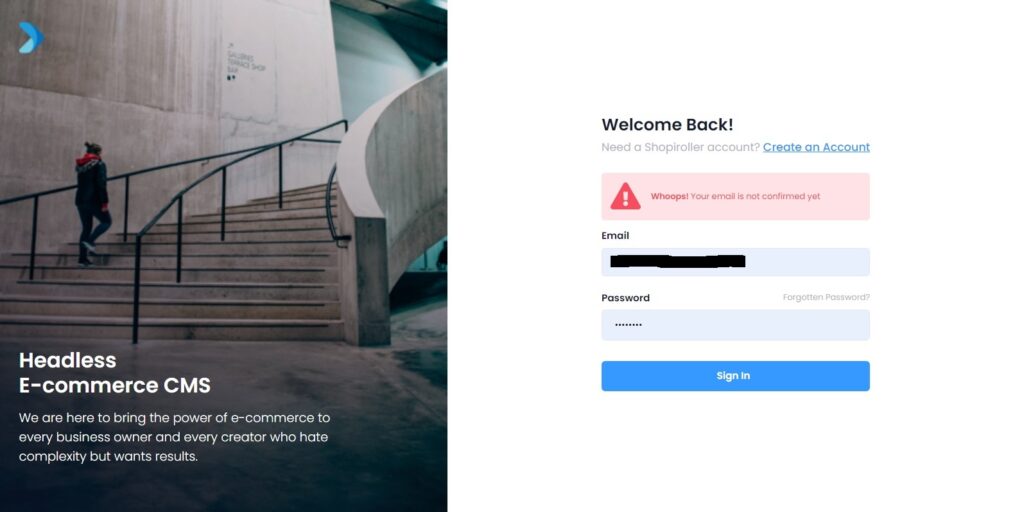 6) After confirming your e-mail address and logging in, the following screen will appear. If the information on the page appears in another language, click on the marked area at the top right and click Profile.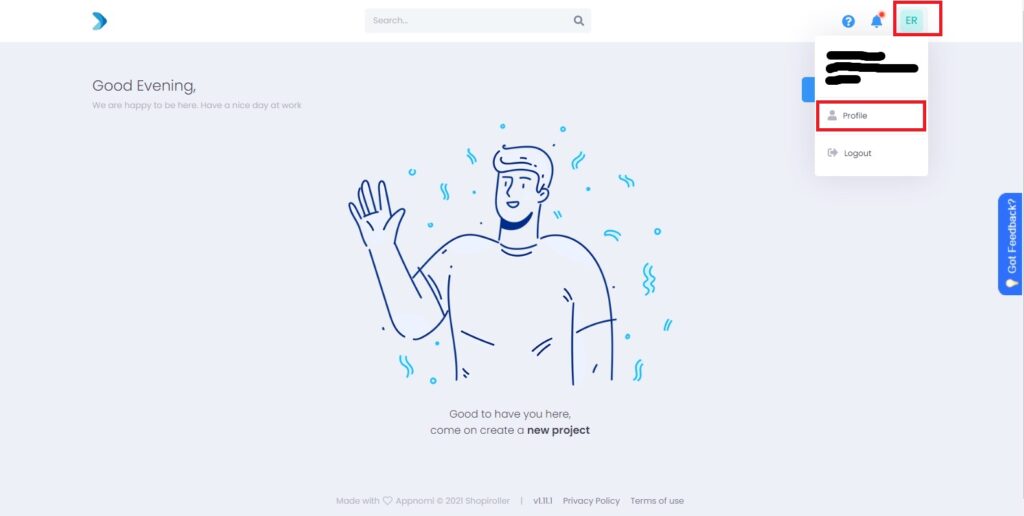 7) Select the language that you want from the Language field and click the Save button. After this process, the page's language will be changed. Click on the logo in the upper left corner of the screen to return to the main page.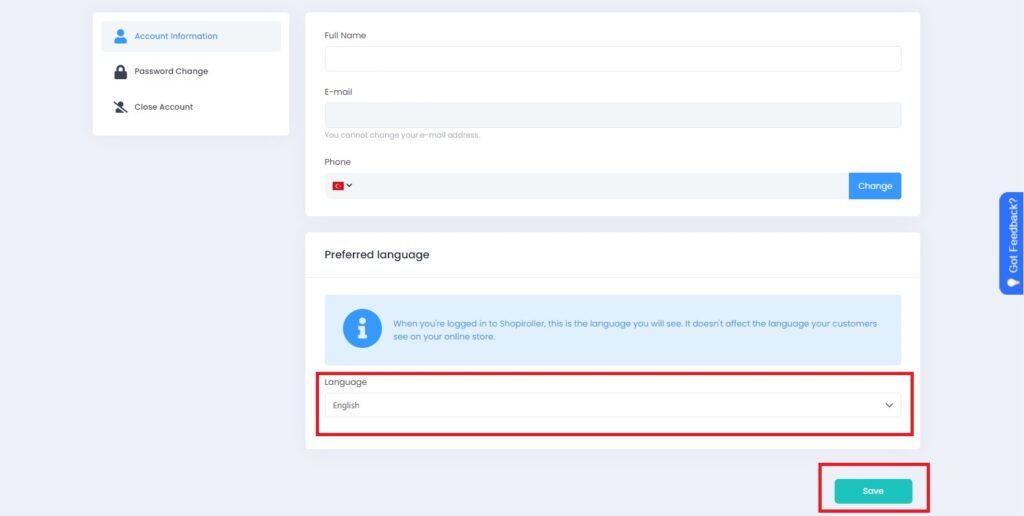 8) You can create your first store by clicking Create New Project button.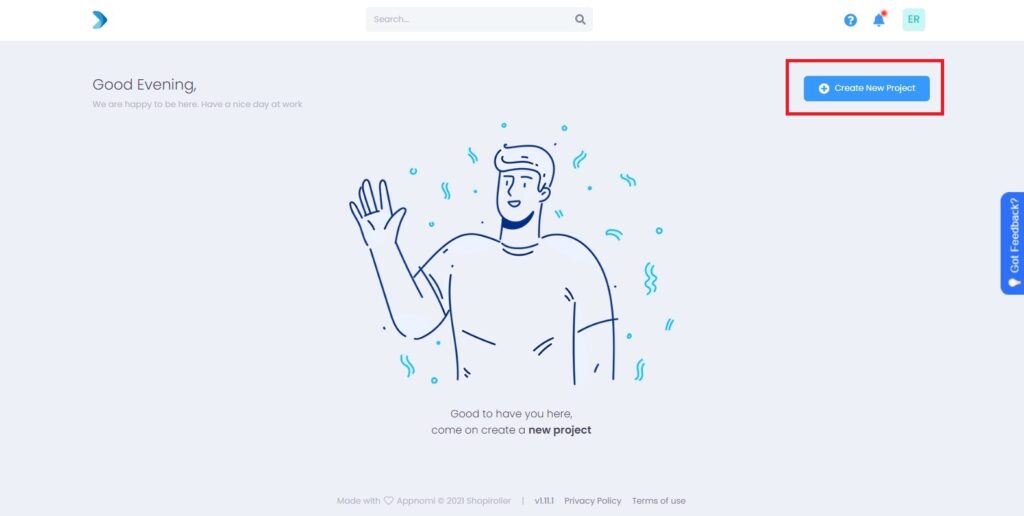 9) You can write the name of your store in the Project name field. Then click the Create Project button.

10) After creating your project, you will be directed to the main page, and you will be able to see your project there. Click on your Project name to edit your store.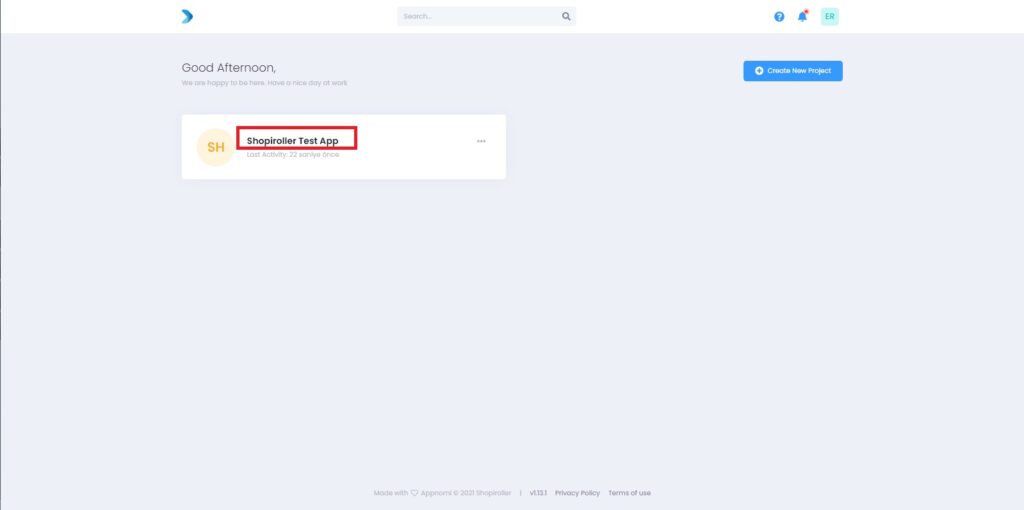 11) And now your store is ready. Now you can add your products and prepare your store for sale.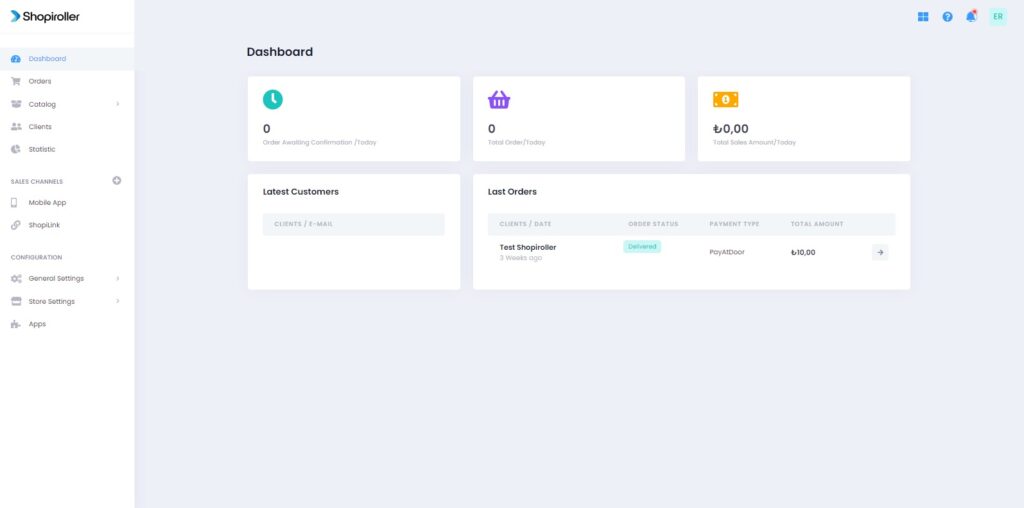 To see how you can add your products to the store, click the link below and go to step 2.