To add the PayPal payment method to your store:
1) You will need the "Access Token" information to make your PayPal connection. You can access this information by logging into your PayPal Developer panel https://developer.paypal.com/ and under My Apps & Credentials.
If you do not have a PayPal account, you can open a PayPal account using the link below.
Register URL:  https://www.paypal.com/us/webapps/mpp/account-selection
Support URL: https://www.paypal.com/c2/webapps/mpp/how-to-guides/how-to-use-paypal?locale.x=en_C2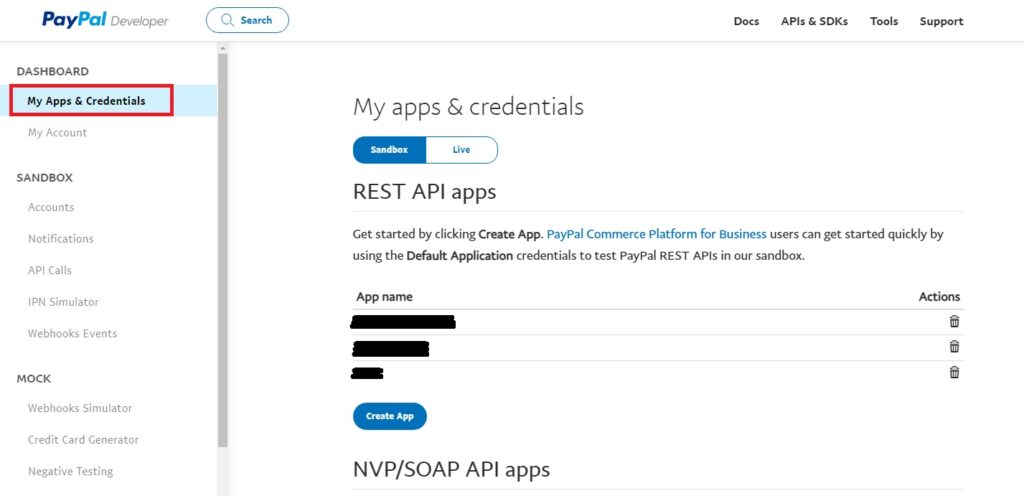 2) After making sure that Sandbox is selected in the SandBox/Live section on the screen that comes up, click the Create App button.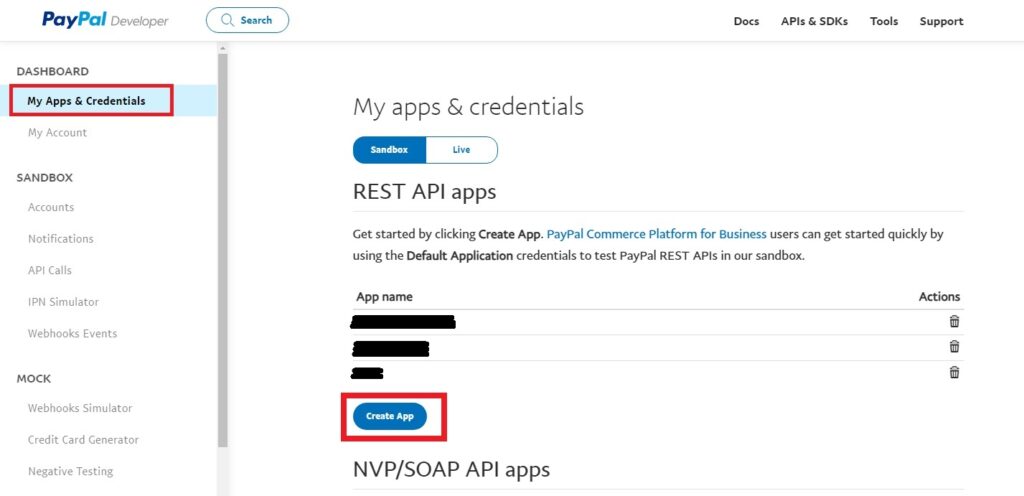 3) Fill in the relevant fields on the screen that appears and click the Create App button.
App Name: Type the name of your app.
App Type:  Select Merchant.
Sandbox Business Account: Select your Sandbox Business account from here.
If you do not have a Sandbox Business Account, you can open one by following the PayPal support article below.
https://developer.paypal.com/tools/sandbox/accounts/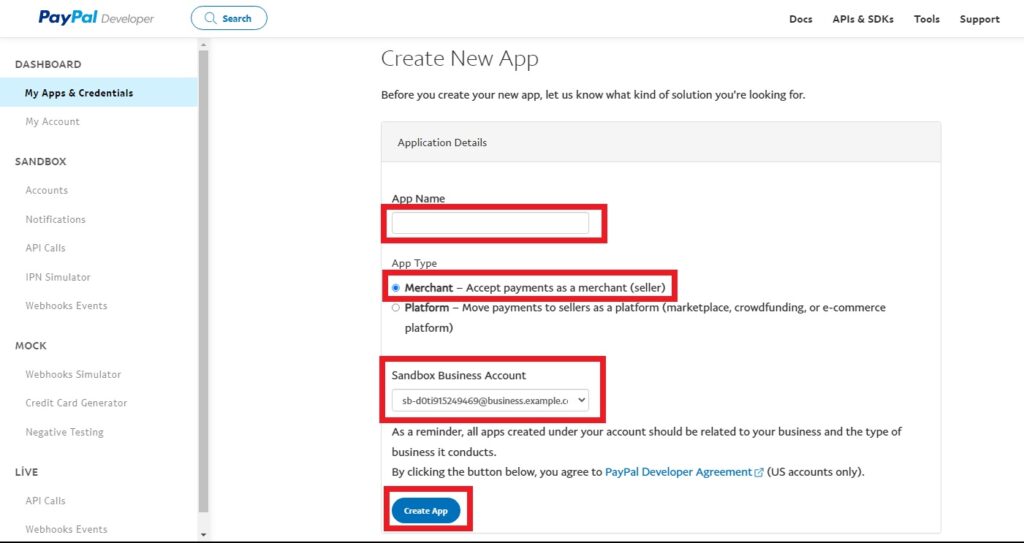 4) After this process, we click on My Apps & Credentials from the menu on the left and click the Generate Sandbox Access Token button at the bottom of the page that appears.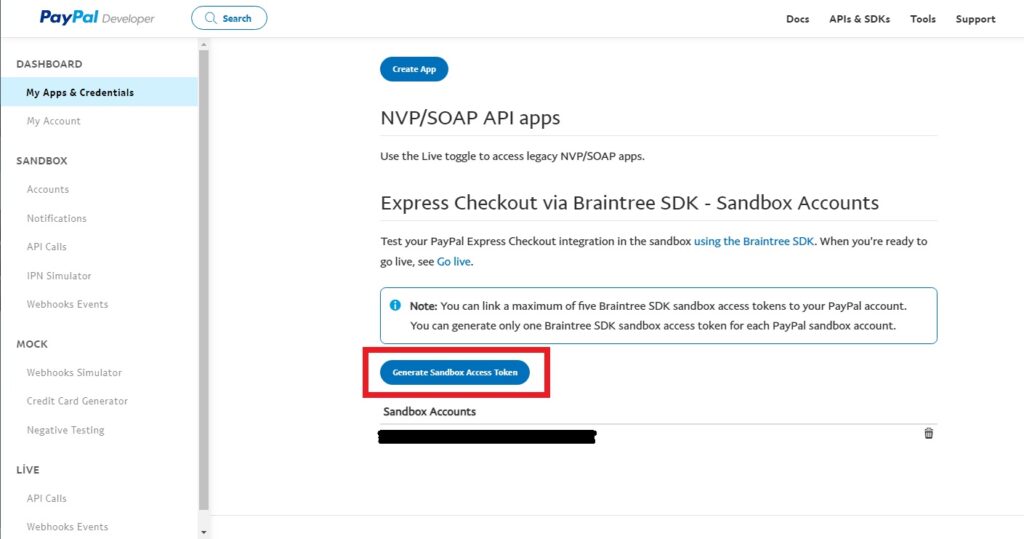 5) Select your Sandbox Developer account and click the Generate Credential button.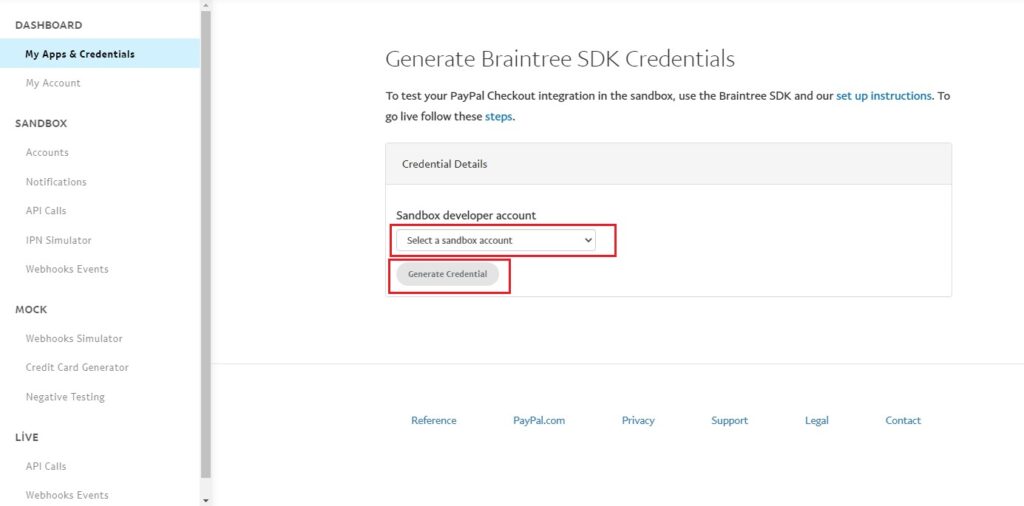 6)  Copy the code in the Access Token field and write it down. Select the currency you want to use in your store and click the Add Currencies button.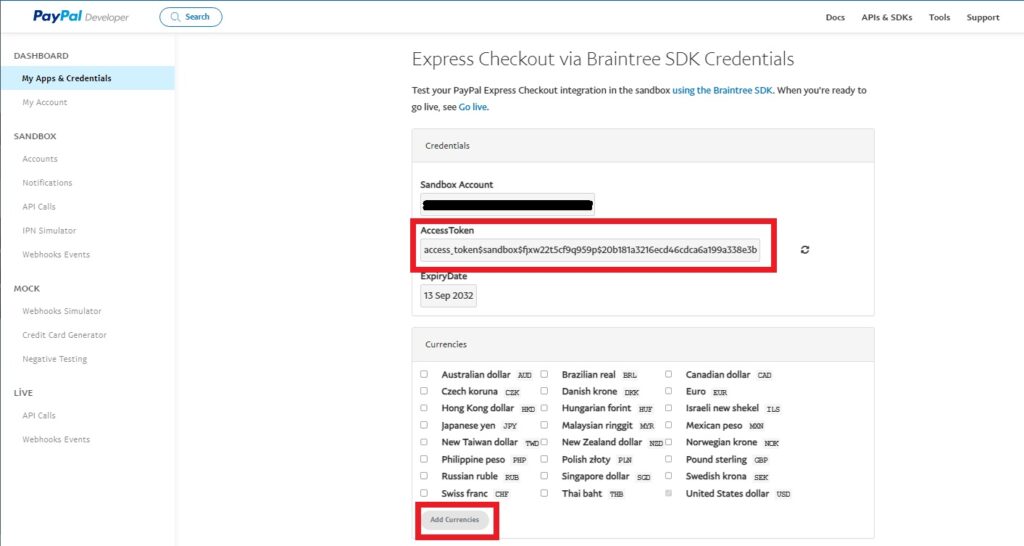 7) After obtaining the necessary information from PayPal, click on the "Payment" section under "Store Settings" from the left menu in your Shopiroller panel.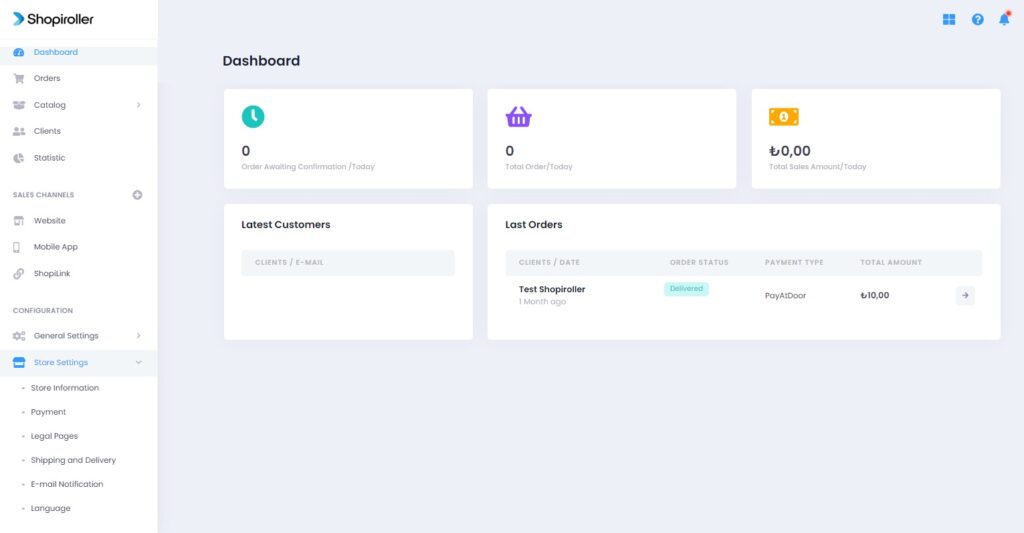 8) Click the button to the right of the PayPal option.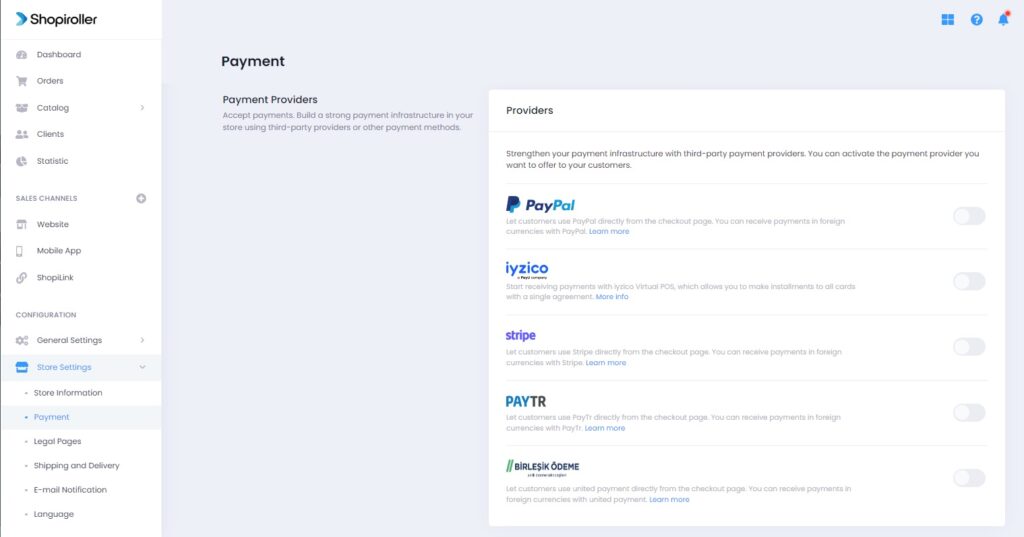 9) When PayPal is activated, the Configure button will appear right next to it. Click this button.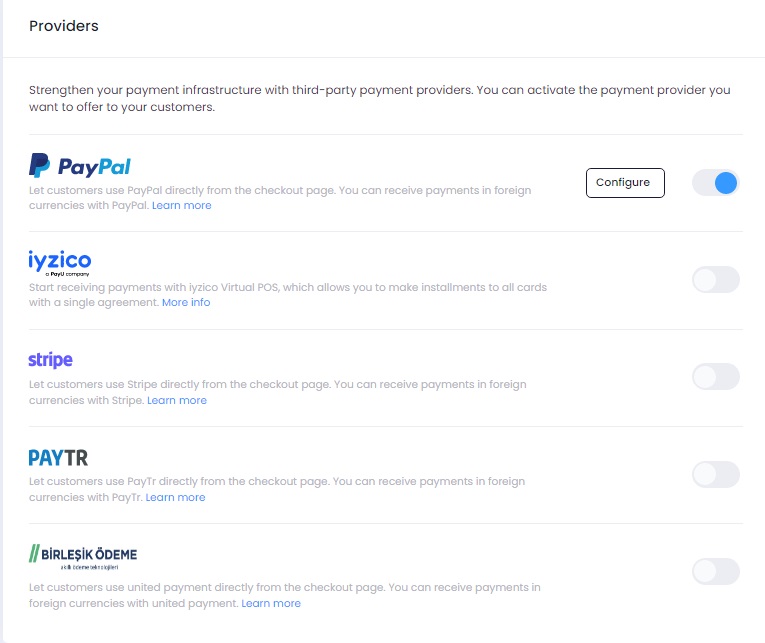 10) Enter the Access Token information you received from PayPal in the relevant field and click the Save button.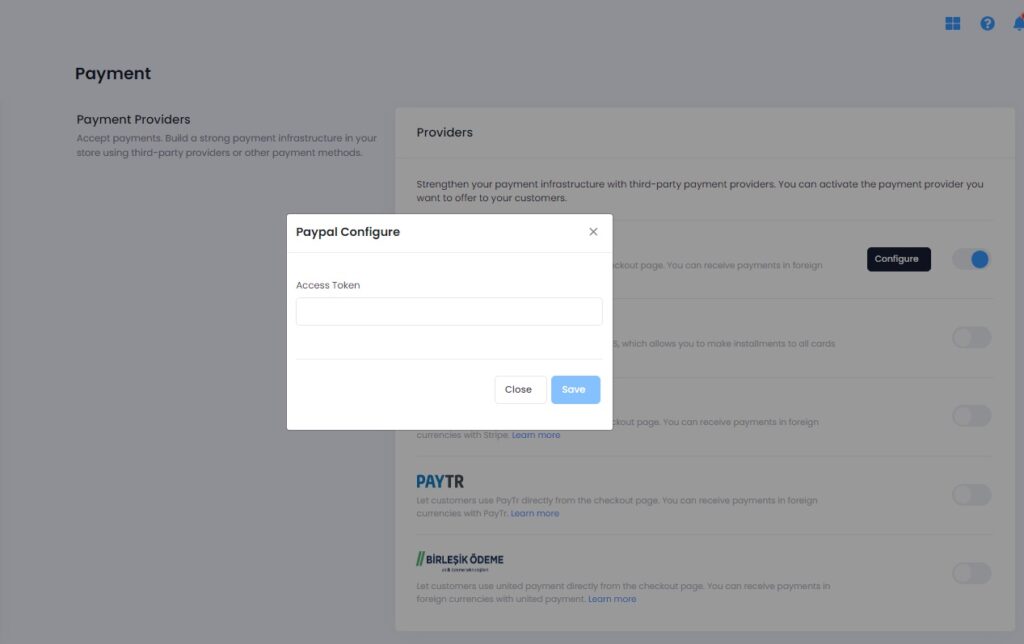 Now the PayPal payment method has been successfully added to your store.