If you want to sell your products with a mobile application on Android and iOS devices, you can quickly develop an application in Mobiroller and have your products displayed in your Mobile application in a few steps and sold there.
Before proceeding to the creation part of your mobile application, you need to make sure that you have added your products. Otherwise, it will not be displayed properly in your mobile application because you do not have a product. If you do not know how to add a product, you can learn by clicking the link below.
Step 2 – How to add products to the store?
1) Click on the "+" button next to the Sales Channels.

2) Click the Learn More button to the right of Android and iOS.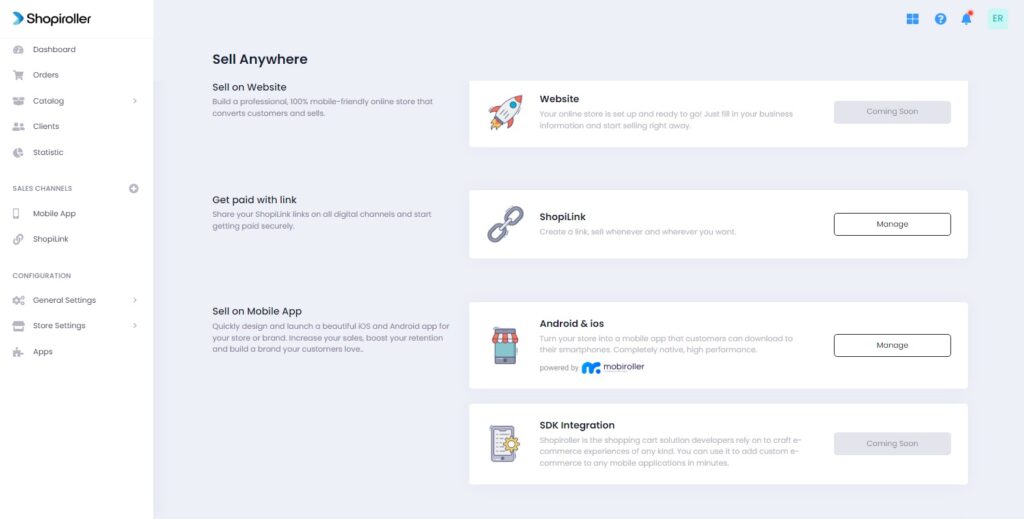 3) Click the Activate Shopping Application button.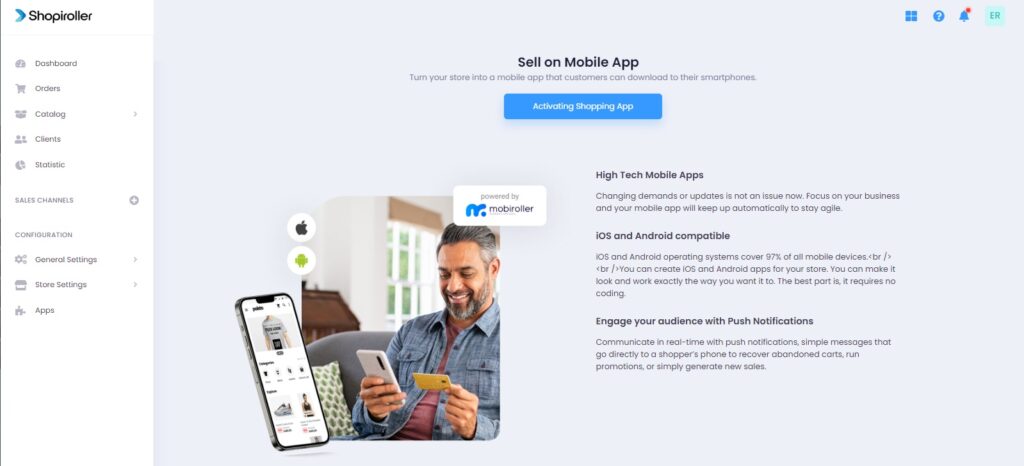 4) Click on Connect a New Application button.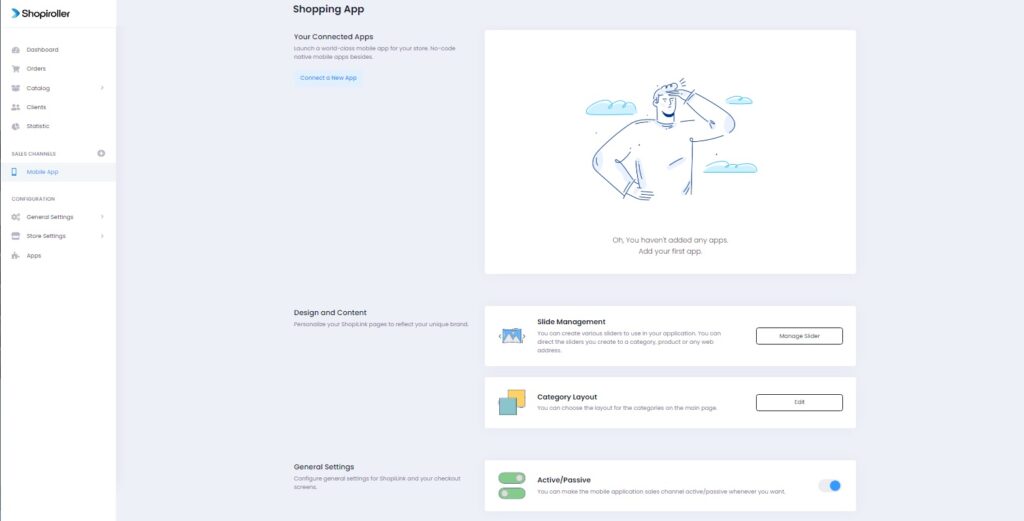 5) After typing the name of your application and choosing which platform it will be on, click on the Save Changes button.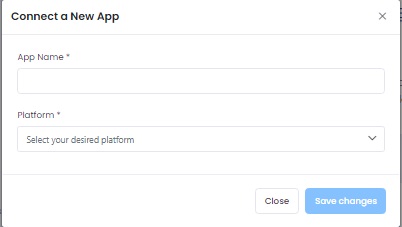 6) Click on the copy button on the right of the platform to link your application; you will paste these codes in step 9.

7) After going to the website https://www.mobiroller.com/en/ and logging in to your application, click the "Activate" or "Add to Application" button under the E-Commerce Pro module.
If you do not have a Mobiroller account, you can easily create your mobile app with the following article.
Mobiroller – Register and Create Your First App
8) Click the Activate Module button. It will redirect you to the module add page. Click the Add to Application button again.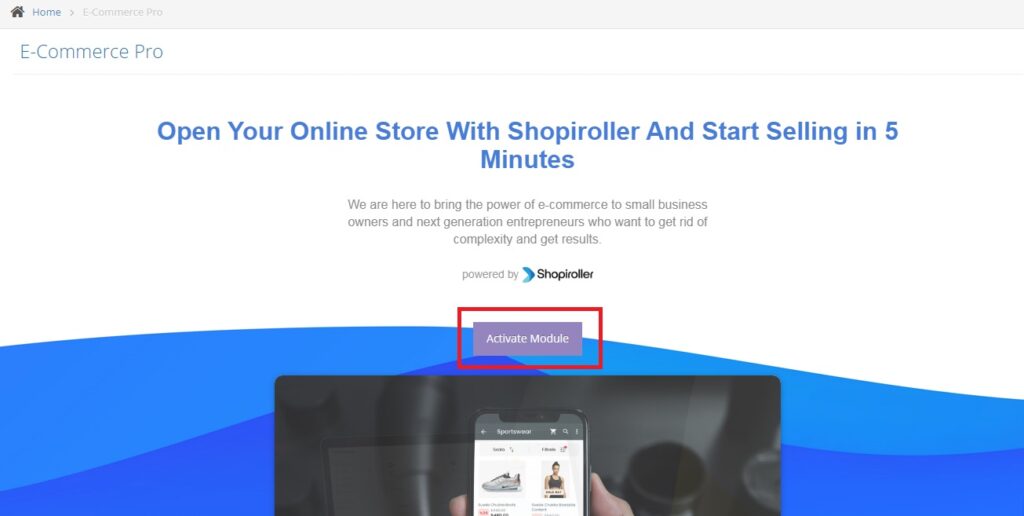 9) Paste the Android and iOS information you copied in Shopiroller here. Click the Save button. Your products will appear in your mobile application.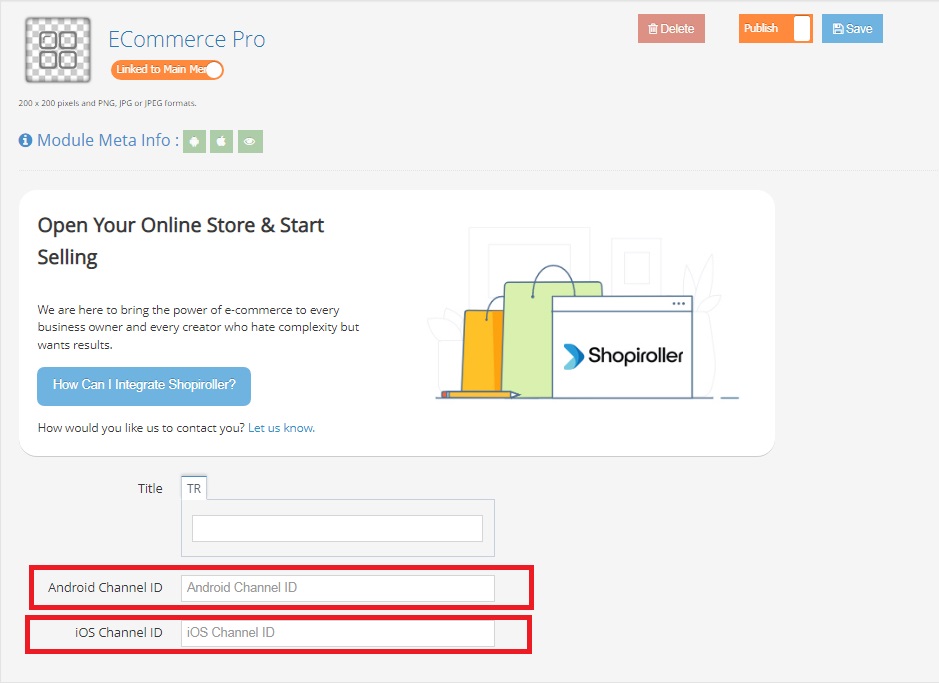 10) You can create a slide to use in your mobile application by going back to the Sales Channels Mobile Application section and clicking the Manage Slider button.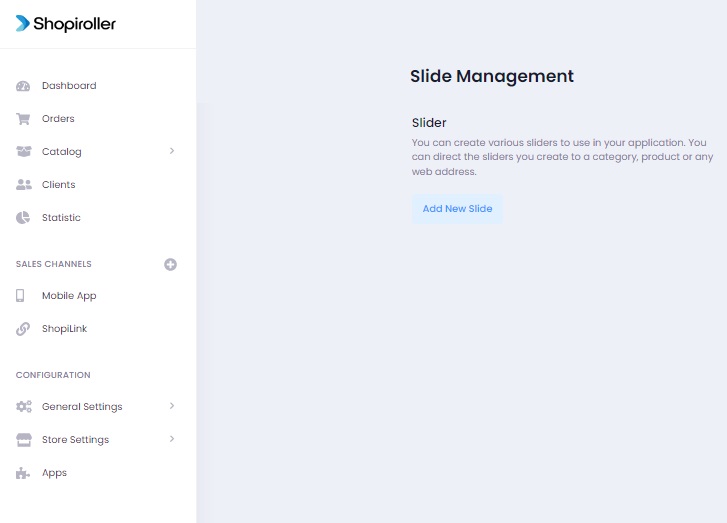 11) Click the Edit button on the Mobile Application screen next to the Category Layout. You can choose how your categories will appear from the page that opens.

You can Activate or Deactivate this sales channel from the General Settings section in the Mobile Application.