If you are unsure about how to fill in your store information, this document will help you.
1) Click on the Store Information field in the Store Settings.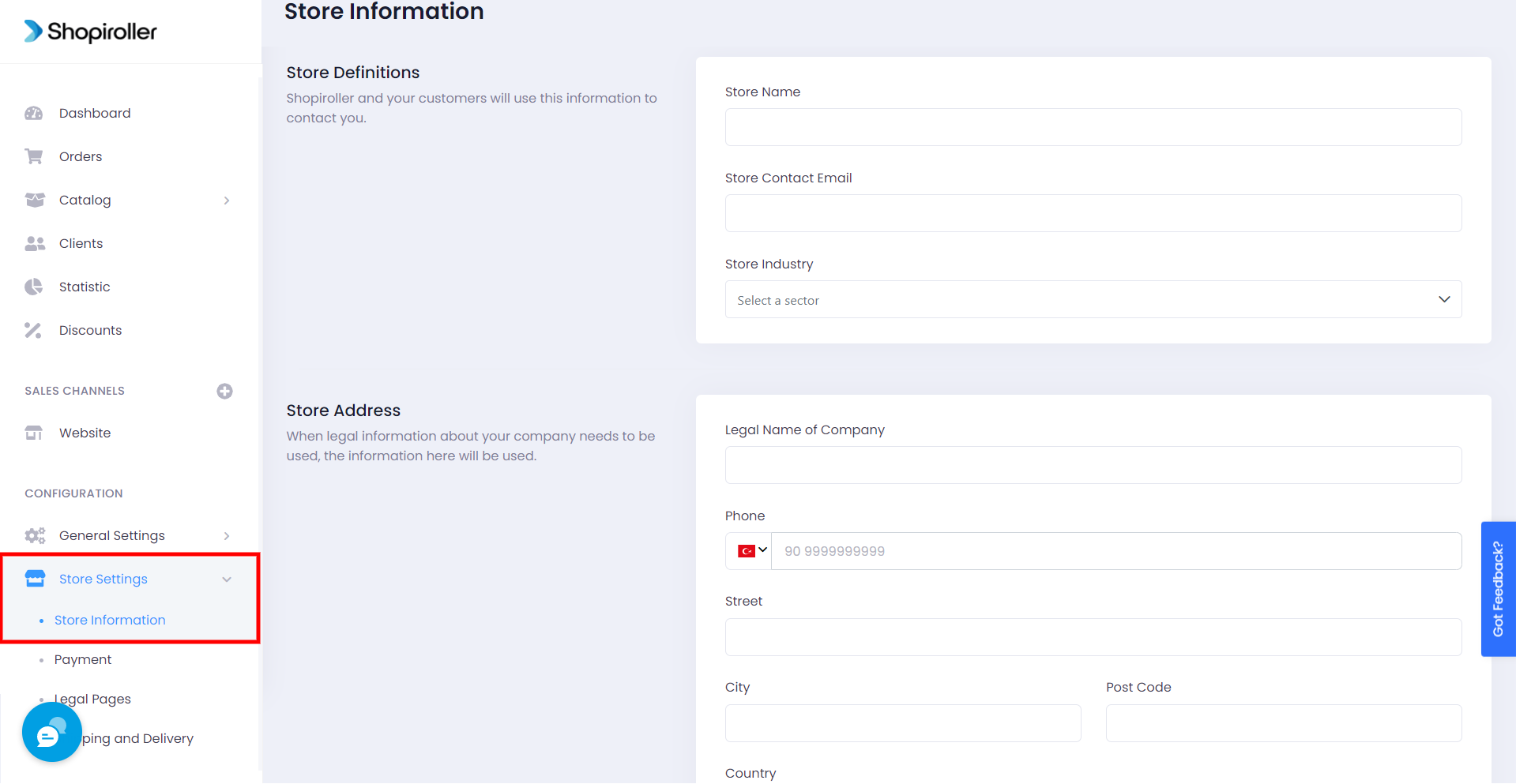 2) Fill in the Store Definitions section.
Enter the name of your store in the Store Name field. (For example, Trial Store, etc)
Enter the e-mail address you want to be contacted within the Store Contact E-mail field.
Select the sector your store serves from the Store Industry field. (For example, Textile, Food, etc.)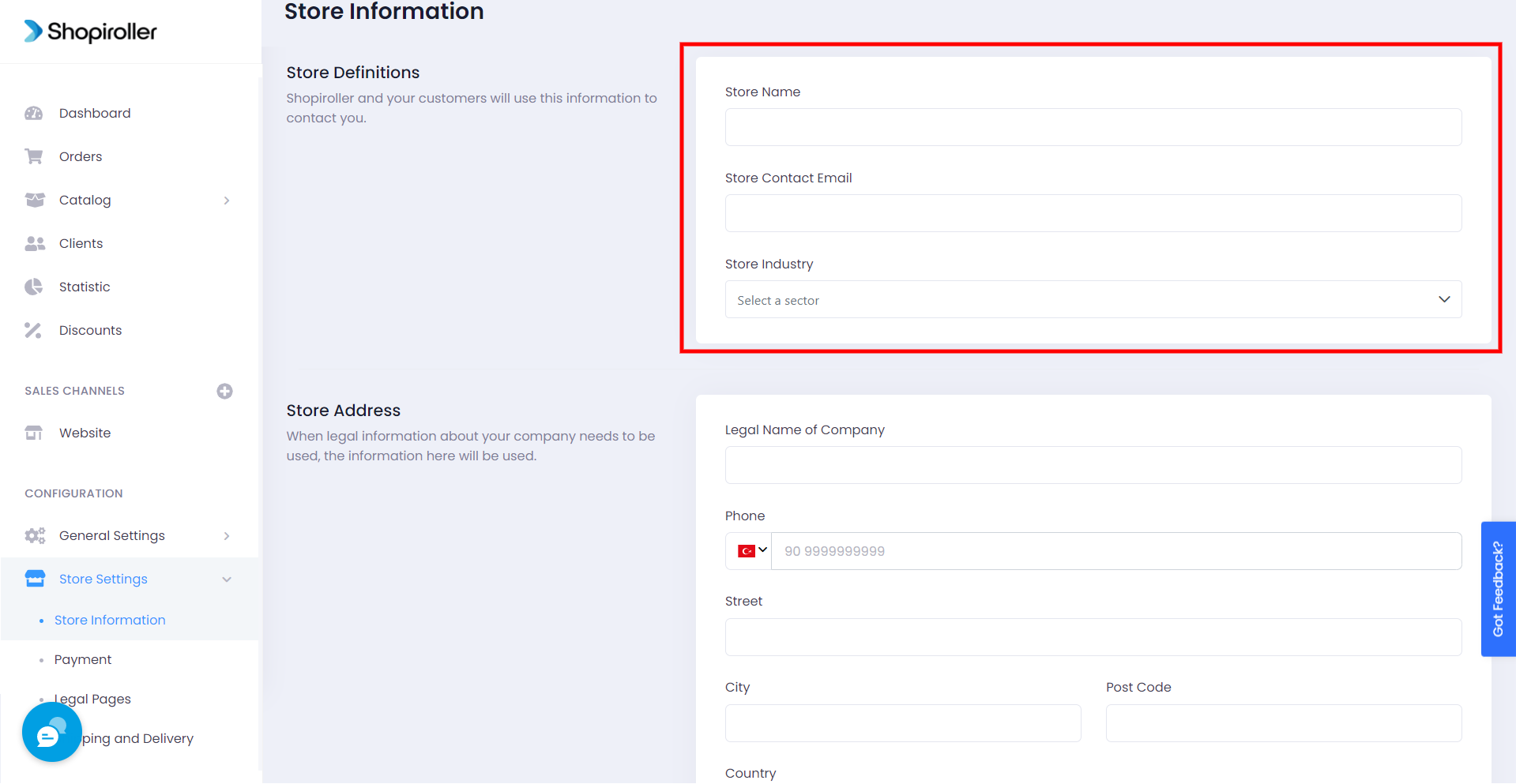 3) Fill in the Store Address section.
Type your company's legal name in the Legal Name of Company field (For example, Walmart Inc., etc.)
You must enter your company information in the Phone, Street, City, Post Code, and Country fields.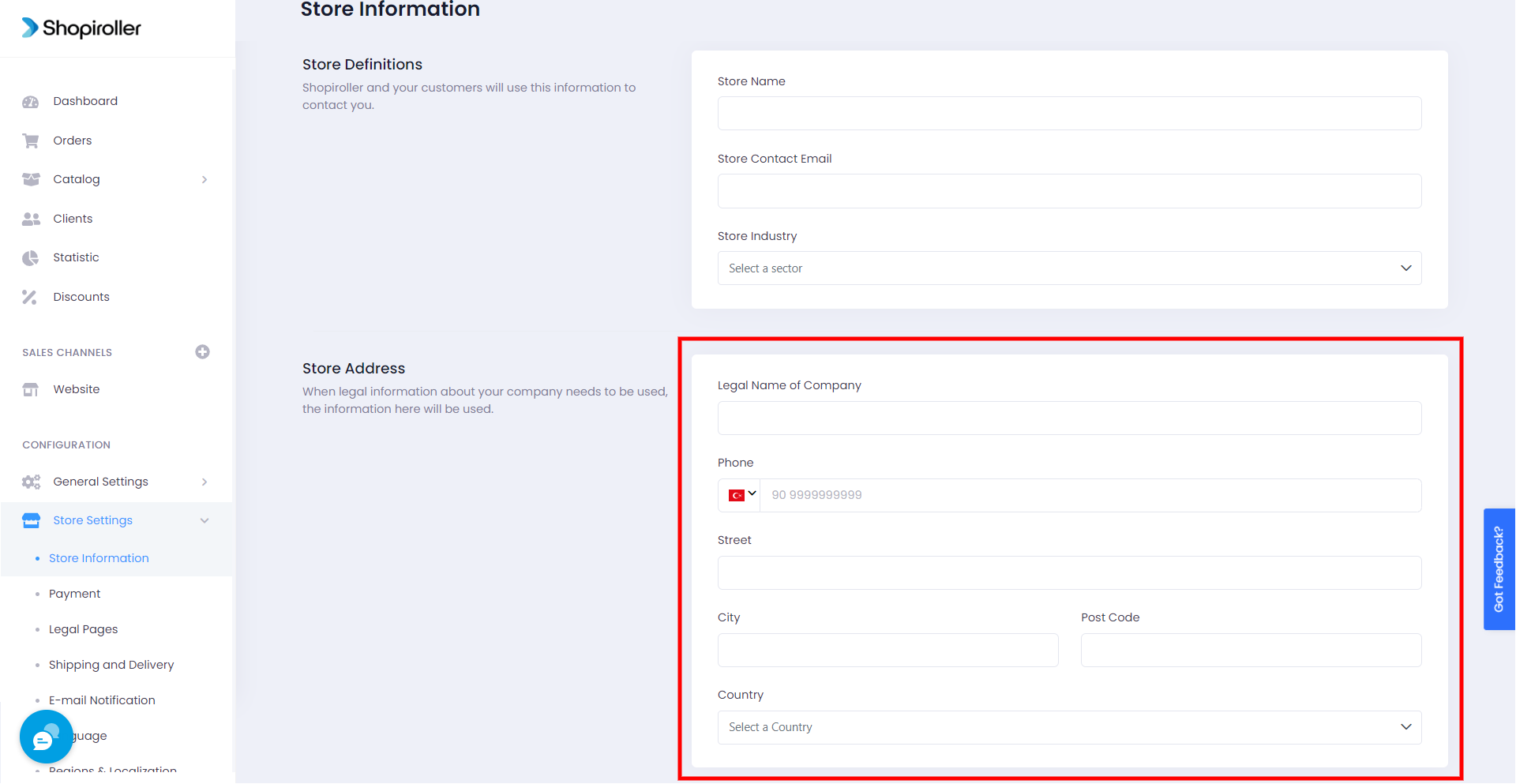 4) Select the currency in which you want to sell your products in your store.
NOTE: This is the currency in which your products are sold. After your first sale, the currency is locked and cannot be changed.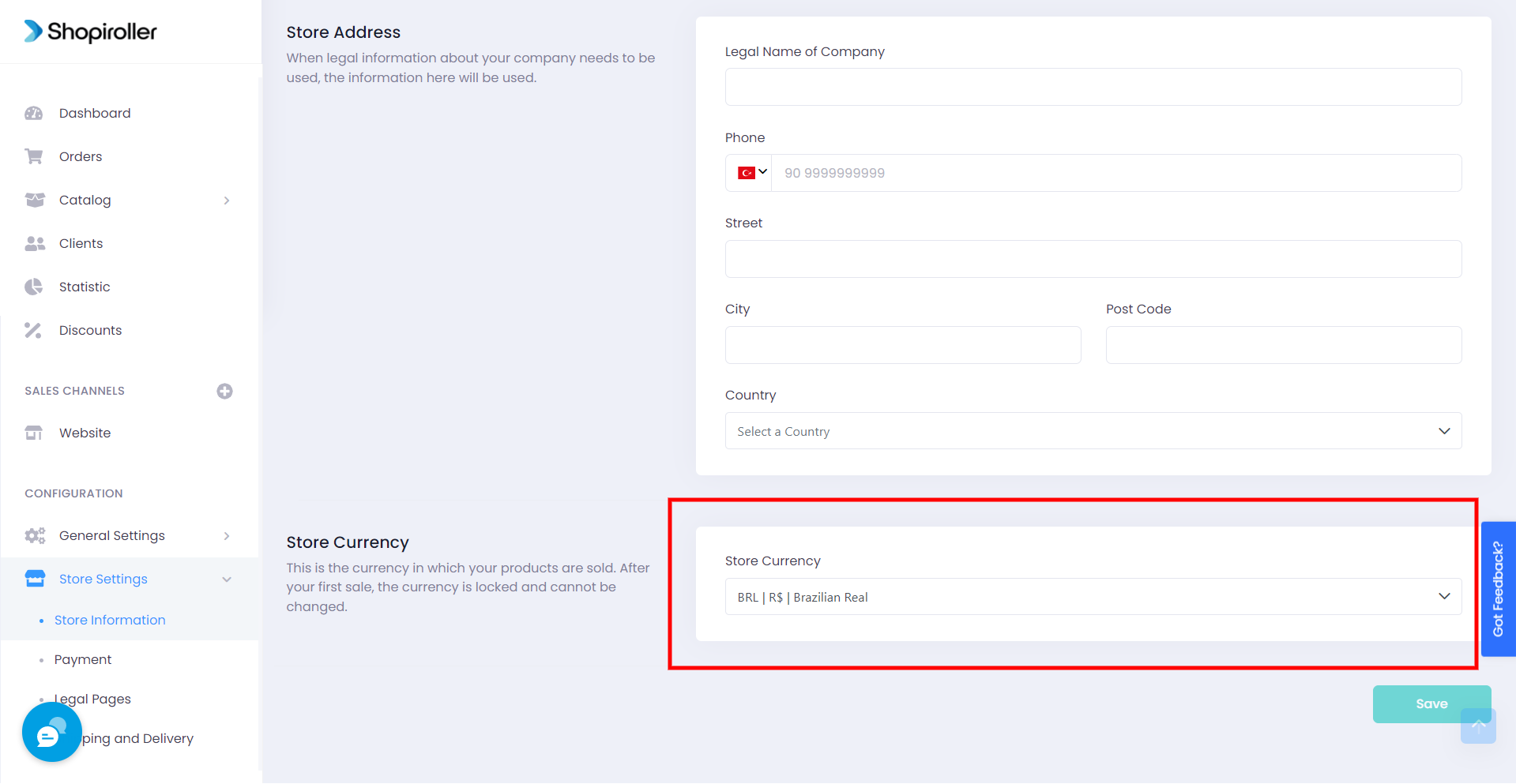 Do not forget to press the Save button after completing all the steps.
If you have any problems, you can contact us via [email protected]