To add the Money Order/ EFT payment method to your store:
1) You will need your bank information to make your Money Order / EFT connection.
2) After obtaining the necessary information from your bank, click on the Payment section under Store Settings from the menu on the left in your Shopiroller panel.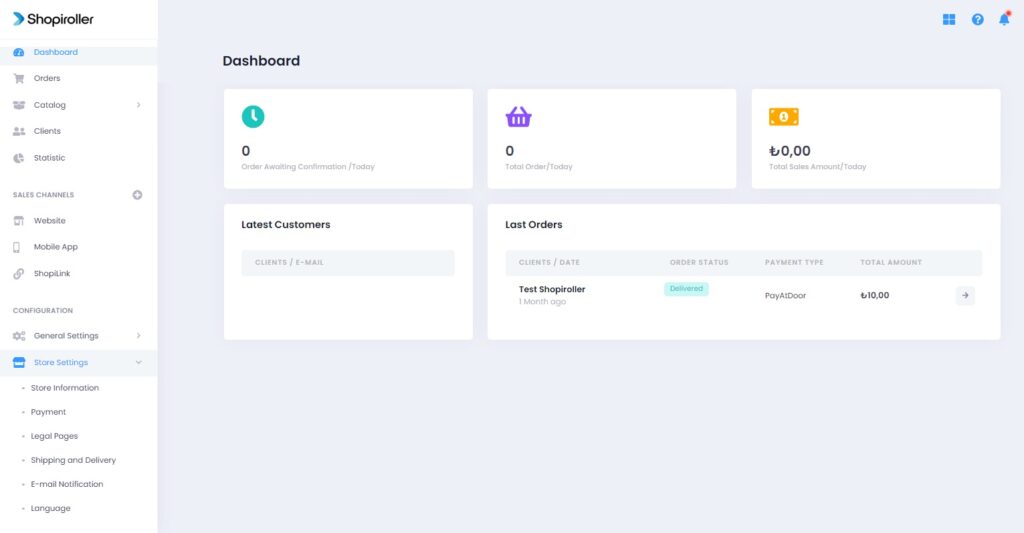 3) Click the button to the right of the Money Order / EFT option.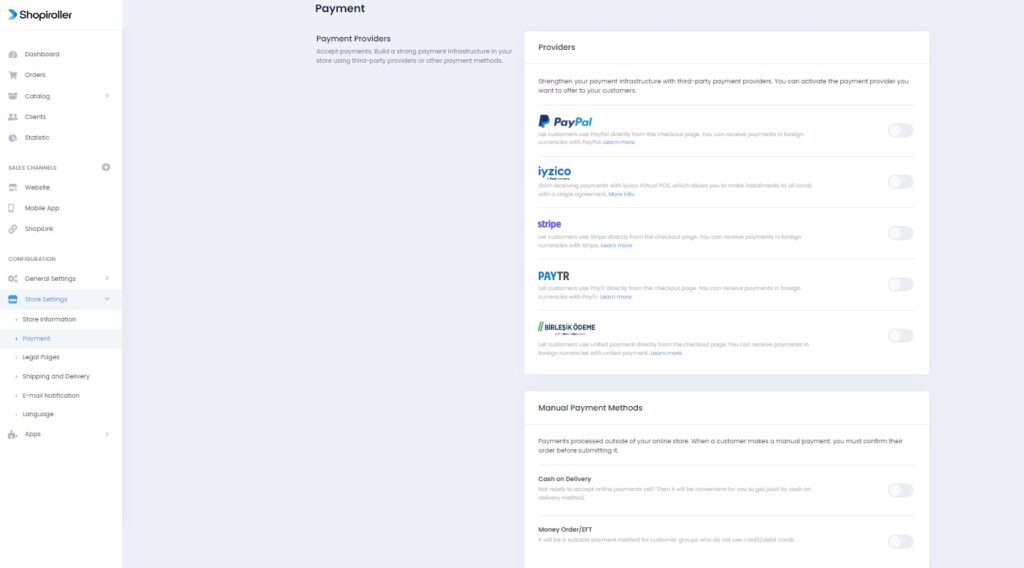 4) When the Money Order / EFT is activated, the Configure button will appear right next to it. Click this button.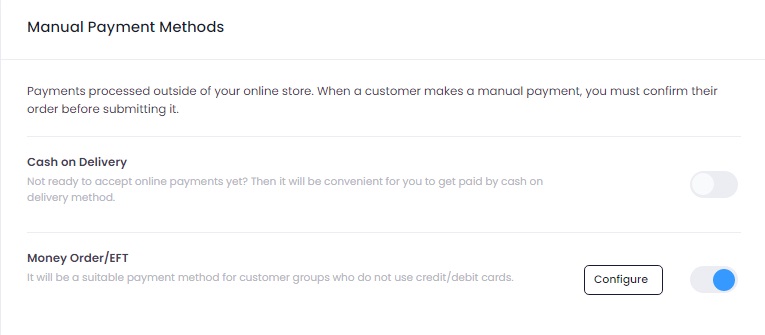 5) Click the Add New Bank Account button.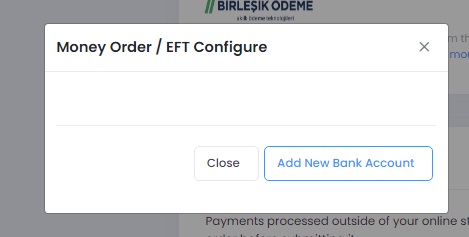 6) Add the information you received from your bank to the fields below and click the Save button.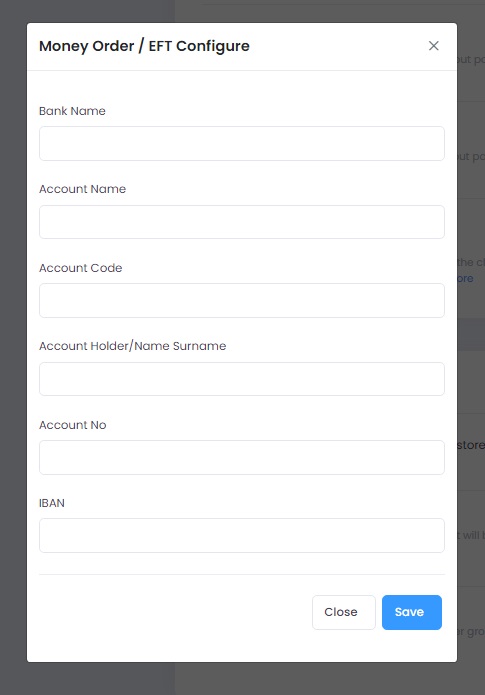 Money Order / EFT payment method has now been successfully added to your store.